Build Your App with Us
We can help bring your App ideas to life. We specialize in connecting websites and mobile apps so you can update your SimpleUpdates website and your app updates automatically.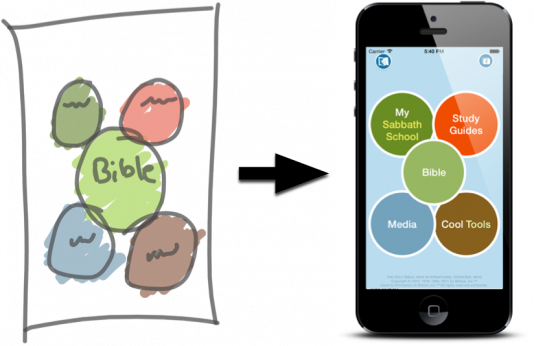 ---
What does an app cost?
That really depends on what you want the app to do. The most recent app we quoted was over 10,000 US. If you have a budget under $4000, we likely are not the best fit for your needs.
We code apps directly in their native hardware languages, not an emulator.
Also note that apps are not build-it-and-forget-it software. Devices keep changing and their operating systems keep being updated. In our experience you should budget to update your app each 1 to 1.5 years.
 
Frequently Asked Questions
Some may ask: "Do I really need an App?" This is a really good question. In general if you are not sure, then you should not build an app. Just use the SimpleUpdates website which is fully mobile friendly and responsive. To be approved by Apple, an App needs to be more than a website copy. It needs to use the mobile device to its fullest and offer a unique experience in some way.
---
Developer Accounts
Every App must be produced under a developer account. If your App is a paid app or uses in-app purchases, then you will need to supply us with your own account. If your app is free, we can publish it under the SimpleUpdates.com developer accounts. Using the customer developer account is billed additional $1000 per app.
Need an App?